I am a member of MCAI since 1st June 2016, and this was the 3rd Annual General Meeting of the association i attended on 28th September 2019, and if I have to describe my experience of this meeting in just one word, I will call it "mesmerizing". Full credit to all Honorable members of the Executive Committee, which consists of legendary and stalwart music composers like Mr Anandji Shah, Mr Lalit Pandit ji, Mr Anand Shrivastav, Mr Milind Shrivastav, Mr Raju Singh, Mr Tapas Relia to name a few, and their team for the eventful evening, but i must mention specially about Honorable General Secretary, Mr Ashish Rego, who is active as a Music Composer in the industry for more than 20 years but a law graduate also from qualification. Mr Ashish's expertise must be surely instrumental not only in successful organization and graceful conduction of the meeting, but also in quick decision making in important matters. I also wonder how Mr Raviraj, the General Manager, manages to organize such events with minimal staff under him. He and his team surely deserve rounds of applause.
Now let me take us into some details of the proceedings of the meeting, to understand it better.
The meeting began at 5:30 pm and concluded at 7:15 pm and these 1 hours 45 minutes were just awesome, superb and mesmerizing. I was totally engrossed in the proceedings. I did have some extra interest in it even before the meeting began because of few new things in the agenda like discussion on contract vetting and contract between composers and programmers, but it was the very way the meeting was organized and conducted, the way many quick and important decisions were taken, that was extraordinary. It was all mind blowing.
Co-option of Mr Sayyed as legal cell, formation of women cell for addressing issues specially faced by women composers, and after a suggestion from Mr Dilip Sen Sir the quick decision taken by Executive Committee on formation of sub committee of Senior Members, all was just exemplary. It was an example that how constructive a meeting can be and how quickly creative people like music composers can take important decisions.
Added to the awesomeness in the atmosphere was the enthusiastic participation from many members as Honorable General Secretary invited everyone to share experiences and ask questions. Members experiences, suggestions and/or questions were followed by quick responses and solutions from the committee. For eg. I shared an unpleasant experience i had with a new director/producer in 2014(some details of this experience in one of last paras), and based on my experience immediate decision by committee to work on the format for "emailing the work to prospective contracts" was taken..Another member suggested to bring awareness about MCAI and copyright law in remote areas of India, a creative round about question by another member on managing work load was asked and came humorous response from Executive committee, a question was asked by another member that songs melodies by composers are used as theme in background score without credit and a question from a member seeking clarity on music composers and programmers contribution/boundaries/scope in a song was asked, and committee advised that the clear line has to be drawn before the work and not after the work as the lines are already getting blurred because composers are writing lyrics and programming, programmers are composing and so on. Many questions and suggestions came up like this and the Executive Committee was impressively quick to address the concern or even correct the member wherever required.
The meeting concluded with one of the members putting forward everyone's concern about shortage of funds with the the association, suggesting to charge registration fees for unreleased songs/composition after say free 30-40 songs per year and house going ahead with approving Rs 100/- per song for registering each unreleased work. Following this Honorable General secretary concluded the meeting at 7.15 pm.
Wait a minute, did I say that it was all superb, awesome and mesmerizing till 7.15 pm? Yeah, but that surely doesn't mean that it wasn't so after 7.15 pm. One more great experience for newcomers and strugglers was yet to come, as the legendary music composer PadmShree Anandji Bhai, the Chairman of the association, himself, was present there to grace the occasion and he gave some useful tips on music composing and suggested a few great things for career, and let me tell you that his tips and suggestions given in informal moments after meeting aren't less influence than anything, those words are as motivating as the music given by the duo Kalyanji Aandji "Jeevan Se Bhari Teri Aankhein" and many more such songs from the duo. Some of us are going to preserve his words forever, and those words are likely to influence our work and hence career in coming years.
Then came those funny informal moments, during post meeting dinner. The chatting, the fun, the jokes and the discussion in various informal groups, all are always at different level altogether. There is lot of learning from seniors in the industry and from each other during informal moments also. I was enjoying and engrossed so much that I could had stayed there itself for the whole night , but as I noticed that the banner of MCAI which was put on for Annual General Meeting of Music Composers Association was getting removed from the board, I realized that this AGM is probably formally over and we will have to pack up shortly.
Around 10pm, as I walked out from the venue with another composer friend, discussing about proceedings, there was a sense of satisfaction, there were positive feelings, positive ideas, many plans for future and the knowledge that I must come again in the next AGM, as this is the meeting of people in same profession, people who understand each other's work as well as issues we face, people who know the exact definition, scope and boundary of the work. Especially for people like me, who come from a background of friend circle and well wishers, where very few are aware of the process of song making, where some of my well wisher and friends even ask me "if you haven't sung this song, if you haven't written wordings in this song, if you haven't played any instrument in this song, then what the hell is your contribution in this song", attending the meeting is highly essential, and at times I really wait desperately for next AGM, though I wait for it eagerly and enthusiastically always.
As such, all 3 AGMs I have attended so far have been great experience, great learning for me. Meeting PadmShree Anand ji and getting his blessings was like a dream come true on 10-feb-2018 when I attended the AGM for the first time. Moreover, in all of the meetings Creativity in the environment is at the peak because all of the participants are music composers.
Now coming to the experience of 2014 mentioned earlier, one of the reasons why I approached MCAI enquiring about membership. It was a bad experience with a new director/producer, in 2014, wherein that director/producer, whom I had met on social media, had first finalized 2 songs with me ( i had composed the lyrics given by his lyricists) and he kept saying he liked my songs when i sent him various versions, but suddenly reverted back saying "didn't like my work and is not interested" after I emailed him tracks for recordings and asked him for payment. I don't know if that person has used or sold those songs/ music to someone else later, but if he has done it and I come to know that, then I know MCAI will be there to support me. I just have to follow the procedure and handover the case to MCAI and MCAI will take care of the rest. I do feel, if I would had been member of MCAI that time itself, I would had taken things forward differently and might not have ended up sending him songs/tracks before finalizing the contract. So, there are tens and hundreds of such reasons which keep telling us composers that being a member of MCAI and attending AGM is very important.
and, so, following wish for the association truly keeps coming from the bottom of my heart and from hearts of all music composers like me- "Long live MCAI! Keep growing, keep prospering!"
I conclude this write up here, by wishing all a very Happy Navratri! Also wishing everyone, in advance, a very Happy Vijayadashmi, a very Happy Diwali, a Merry Christmas and a great year ahead!
Stay Musical and Keep Rocking!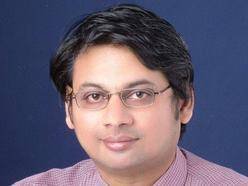 -Vijay Singh